Our Artificial Intelligence powered brain-training programmes are engaging, personalised and process-led to guide your child through all segments - All of which is to focus not only on developing their full brain ability but also their psychological and physiological ability.
This way, Neurokokoro Programme aims to develop your child fully not only their brain but also their body and mind for a total learning boost that every parent desires.
---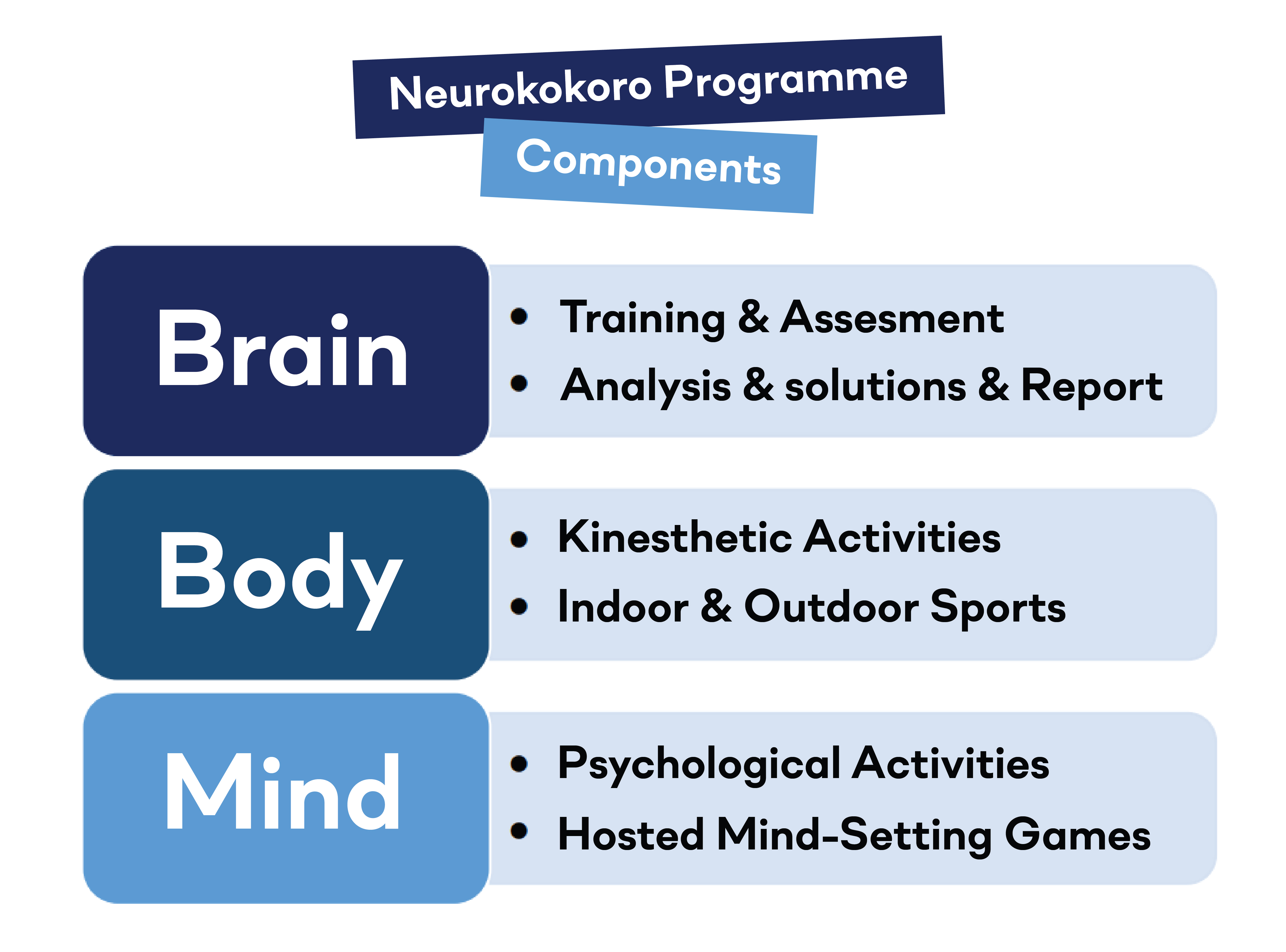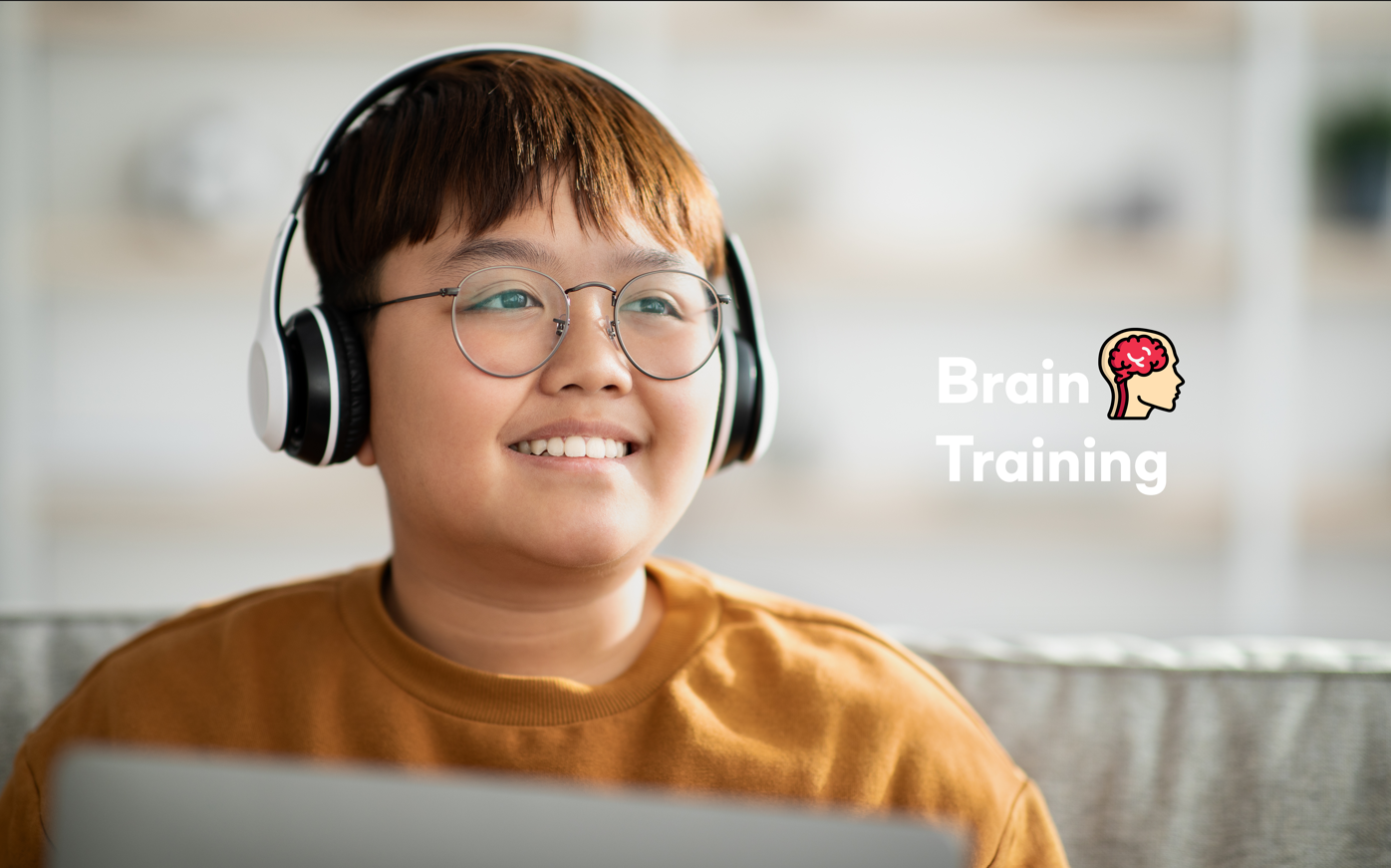 The 'Brain' Component of the NeuroKokoro programme takes special emphasis to improve children's cognitive skillset especially attention and memory capability, as that serve major support as the building blocks for them to excel in areas of learning, such as Mathematics, Science, Languages and others. Henceforth we partnered Neeuro Singapore, the brain training experts that focus on research and development with latest and modern technology in Brain Computer Interface (BCI) to keep one's brain healthy and functionally fit. Together with in-built learning algorithms, it interprets these EEG signals into various mental states, like attention, relaxation, mental workload, fatigue, stress, and many more.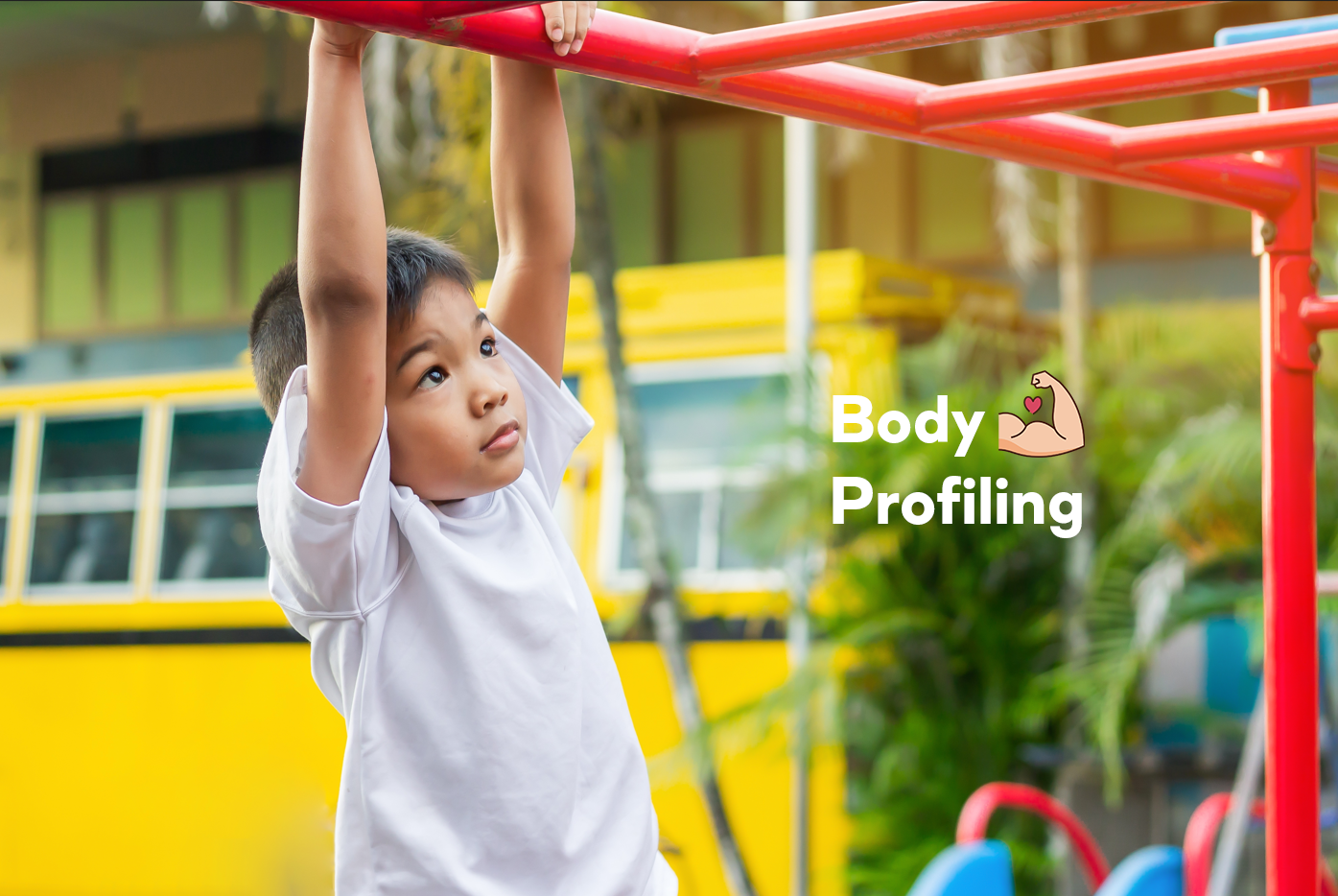 Children are often put behind desk activities by themselves, especially academic courses like tuition or most enrichment programmes like art & craft, music and robotics. In NeuroKokoro programme, the 'Body' component serves to in-jet every child the suitable social skillsets to mingle, communicate, collaborate and engage teamwork between peers, mentors, teachers and friends through games (indoor/outdoor) and simple sports. Through activities that empower kinesthetic capability and increase physiological strength.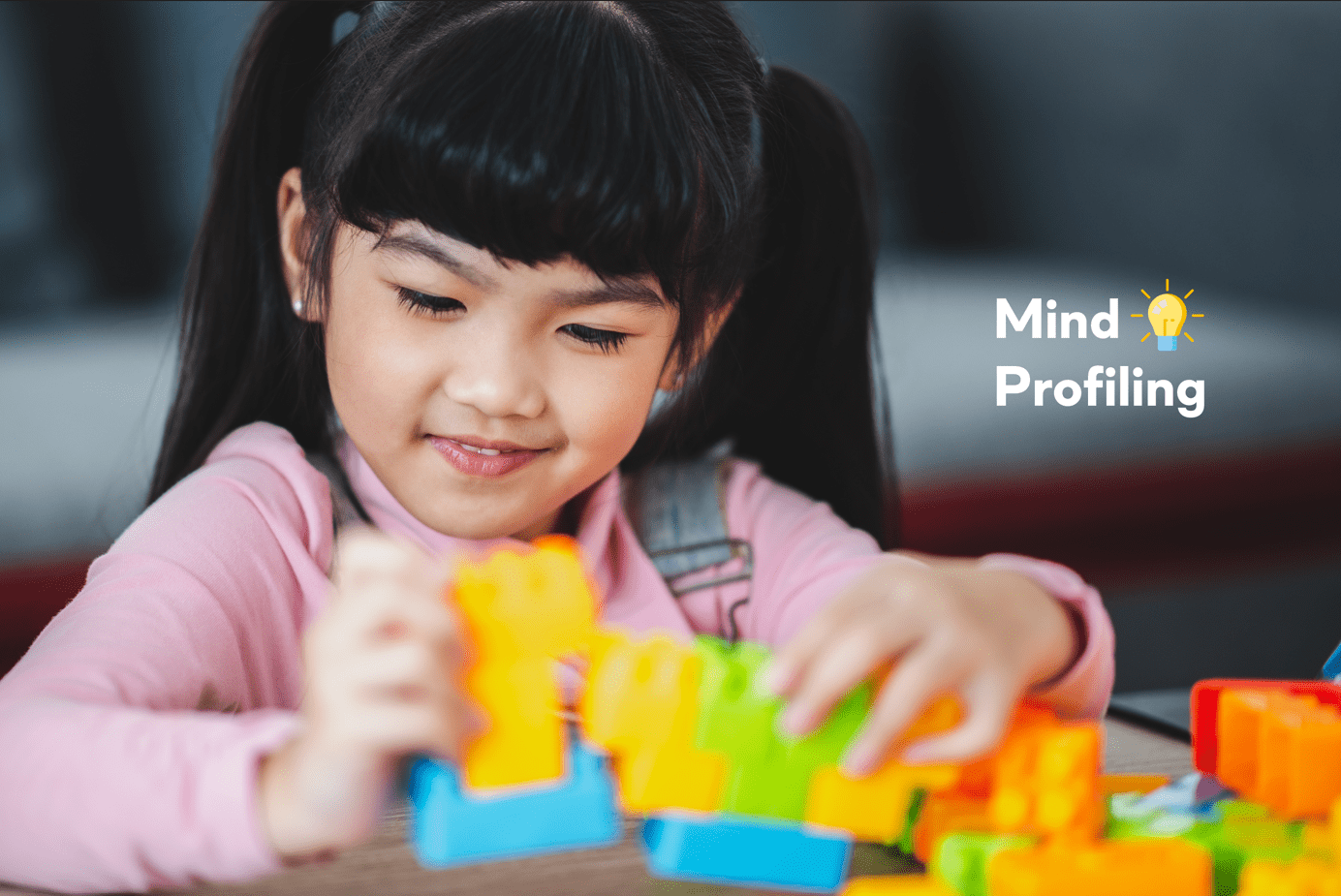 The common lack off in every child, such as mindset management, attitude and moral education, all shall be covered in our 'Mind' profiling. With the use of fun and simple boardgames, hands-on activity and intelligence games, children will be taught fundamentals as simple as 'How to lose' and 'How to win'. In depth coaching of the right mindset, managing proper attitude in both studies and life, plus induce moral elements like respectfulness and courtesy in everyone's way of life.
---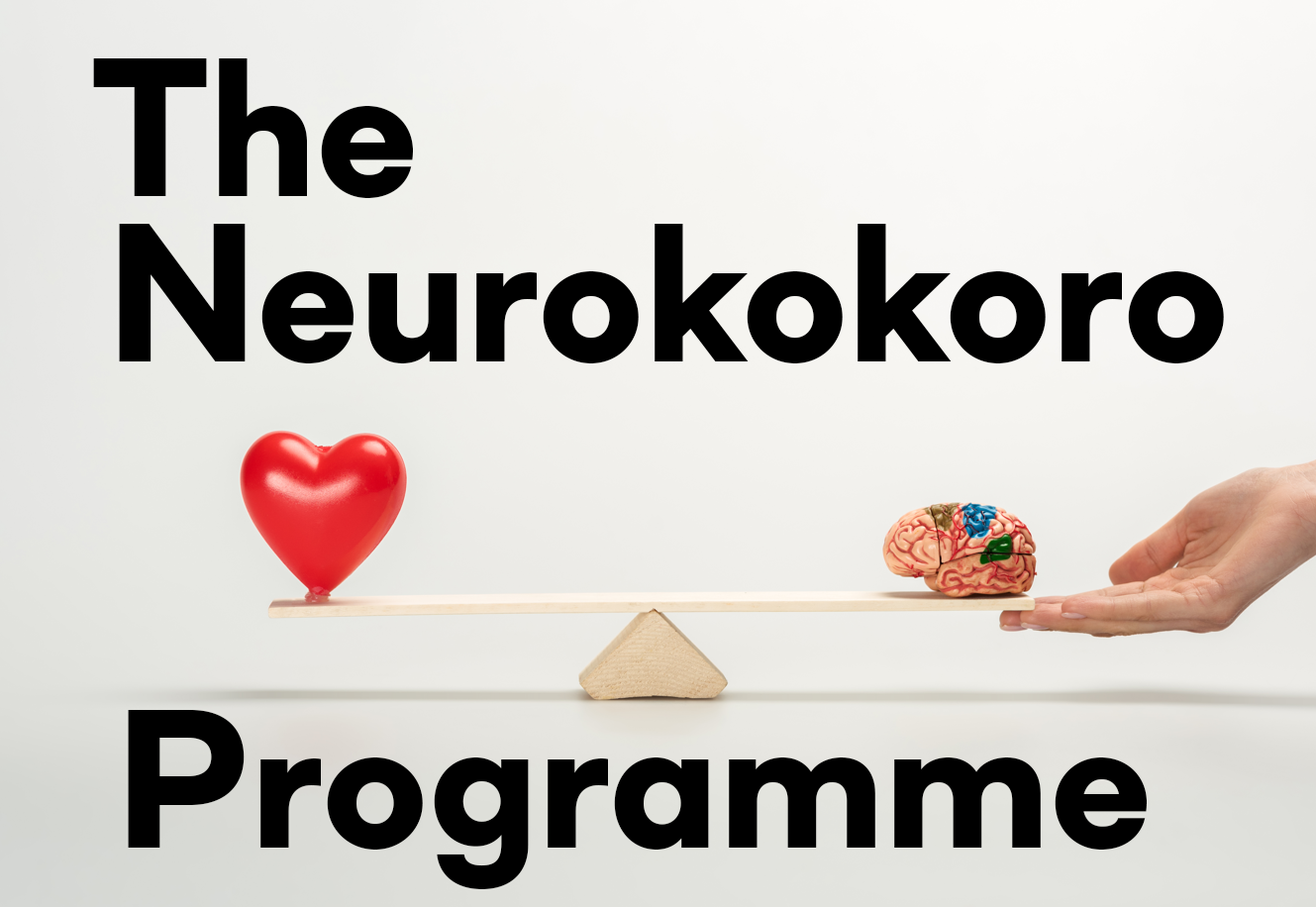 Frequency: One session per week (2 hours/session)
Session Distribution: 1 hour (Brain Training) + 1 hour (Profile Training – Body & Mind)
Number of Children: 5 – 10 children per class/session
Venue: Agora Colearning (Harbourfront Centre)

Contact us to find out more!
---
Stay tuned to join us in maximising your child's learning abilities and fulfilling their potential!